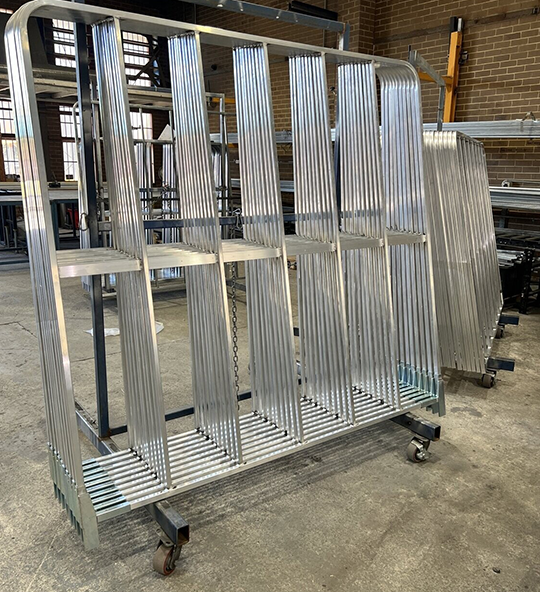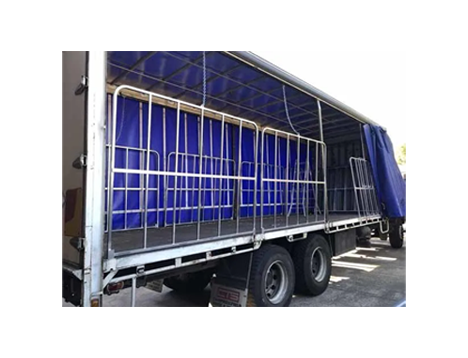 Steel Truck and Trailer Gates
Does your truck or trailer have steel truck gates?

Gates have become increasingly important in transport and logistics, specifically the trucking industry, which is a critical component of the national economy. Government regulations change frequently, though, and many sites will not grant access to truckers unless they have protective gates on their transporter for safety and security purposes.


As a trucker or trucking company, you are responsible for keeping up to date with government regulations and ensuring that goods on your truck or trailer are always properly secured. Should freight happen to fall off your vehicle, you will be held liable. This could be tremendously costly, particularly if people are injured in the process.
Truck Steel Gates
There are two main options when you're looking to install gates on your commercial truck: steel or aluminium. Both offer advantages; however, steel truck gates are more durable and resilient. Though Stronger, they also tend to be heavier. Depending on the type of goods you need to transport and the vehicle you have, steel may be best for you.
At Trailer Gates Australia, we specialise in producing custom steel gates for trucks and transport vehicles. That is, high-quality, galvanised steel gates made from scratch to your exact specifications. You just let us know your requirements and in no time, we provide a hard-wearing steel gate that is highly resistant to rust and corrosion.
Need heavy-duty gates for your truck? We can accommodate you. Trailer Gates Australia has been in the gate manufacturing business for 20+ years. In that time, we have produced gates (and parts for gates) for many different types of road transportation trucks. That includes light trucks, medium trucks and heavy trucks. Our company also produces heavy-duty truck gates for specialised very heavy trucks and transporters, such as haulers designed to move massive loads and trucks used in harsh construction environments. TGA's robust and lightweight steel gate barriers, be it new or a replacement, can literally be made to suit any size commercial vehicle.
Unpowered or towable vehicles commonly need gates, too, for transporting goods, materials, animals and the like. Steel gates are an excellent option when that's the case, and Trailer Gates Australia can manufacture steel trailer gates perfectly suited to any type of trailer or hauler you would like to use for commercial or domestic jobs. From all-purpose utility and small box trailers to livestock trailers and B-double semi-trailers, TGA has got you covered, any size, shape or quantity. We can supply a single gate or multiple gates according to your needs. Best of all, our prices are the lowest in the business, backed by a lowest price guarantee applicable to all of our steel products.
Trailer Gates Australia can supply and deliver steel trailer and truck gates across Australia. If you need us to, we can even store your products on our premises for pickup. Choose from pre-fabricated gates or allow our expert fabricators to design and custom-produce premium gates that fit your budget. In addition to supplying and steel trailer gates and parts for gates, our company offers a gate repair service by veteran welders for when you have damage or require reinforcement. With a full range of quality gate products and an effective repair service for gating, TGA is able to cater to the demands of your business. Check out our products and services or get in touch with us for more information.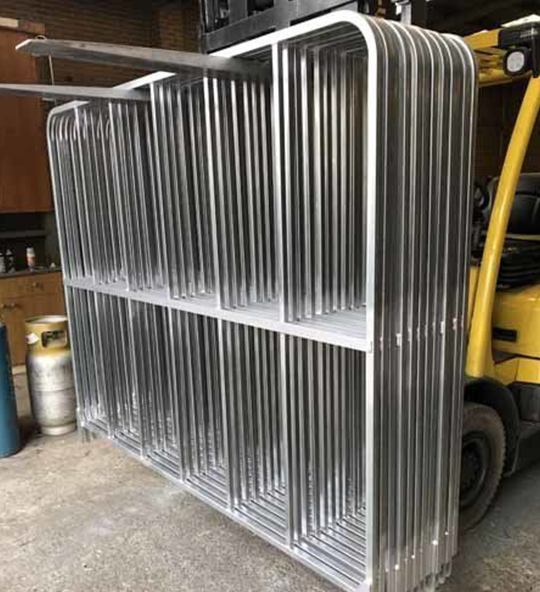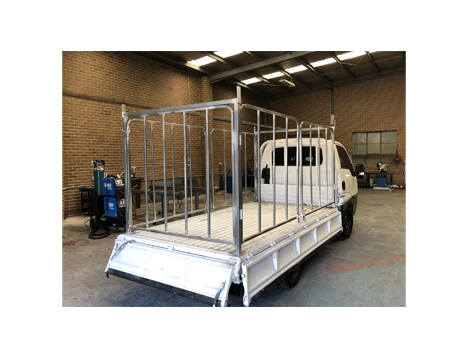 Need more info?
Send us your queries or call!
Supplying Steel Truck and Trailer Gates to
transport companies Australia Wide.
Get in Touch with Us Today
Feel free to call us for a highly competitive quote on 03 9465 3225
Reach out to our friendly team and discuss your trailer gate needs with us. You will receive expert advice and industry-leading prices on Australian made truck gates, parts, and accessories. Call (03) 9465 3225 today or get a quote online now. Trailer Gates Australia – our name says it all!